Hayden's Hope Craft Fair
Save the Date: September 9th, 2023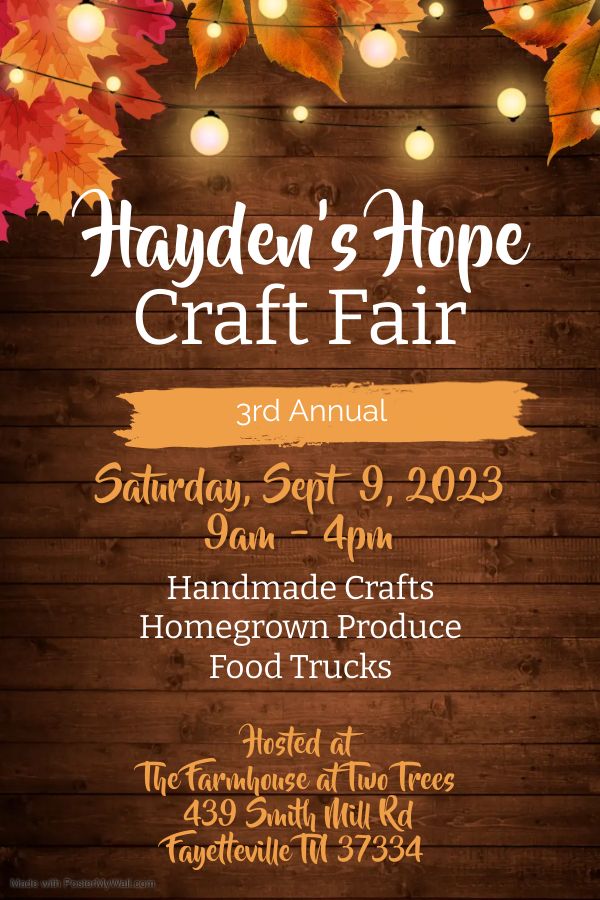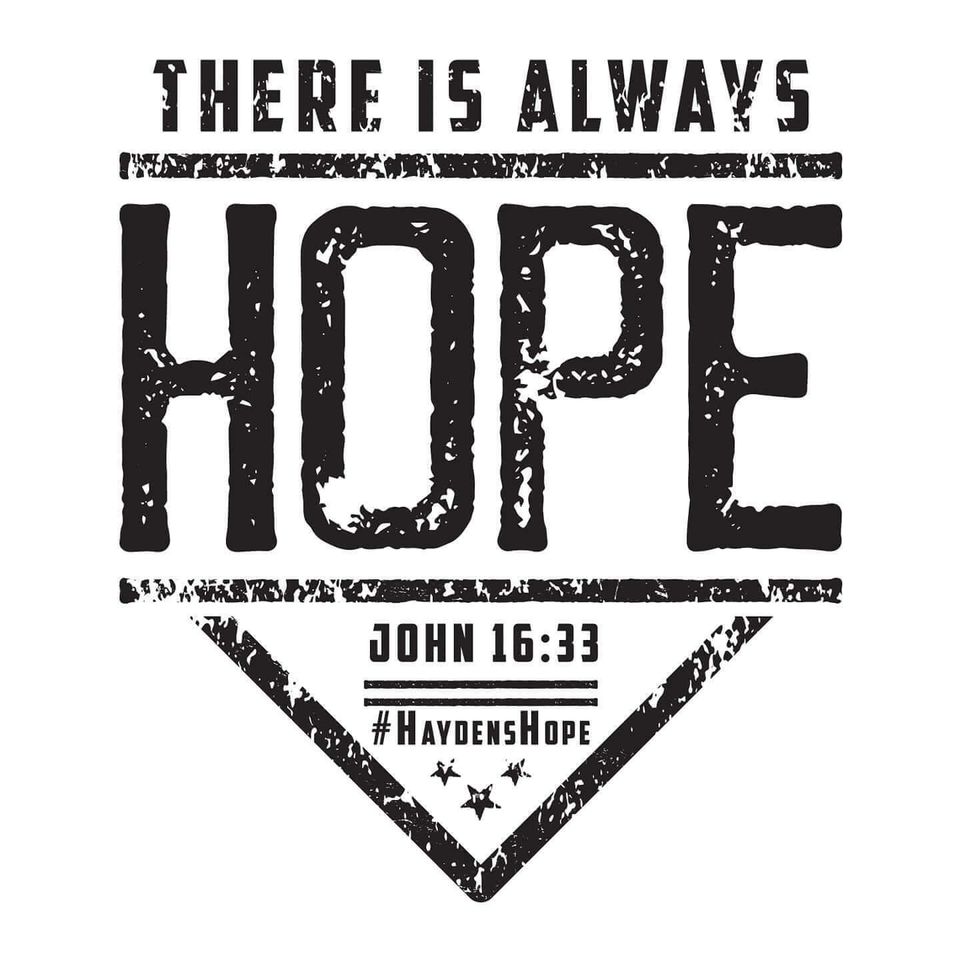 About Hayden's Hope
Hayden's Hope is a nonprofit organization in memory of Hayden Case Hammons. Its purpose is to spread not only HOPE through God's word and promises but also the important awareness of suicide prevention to youth. Hayden's Hope provides both outreach and scholarship opportunities to local and regional youth looking to advance their college and/or technical education after high school. 
Hayden's Hope Craft Fair
Our annual Hayden's Craft Fair is an outside event on our farm. We have ample room for parking and handicap parking upfront is available. We have so many unique vendors and awesome food trucks just waiting on you!
History
In 2021 we hosted our first Hayden's Hope Craft Fair with 54 vendors and over 1,300 shoppers. We had such a strong response from the community, we have made this an annual event. Our 2022 event will host more vendors in addition to several local non-profits.